Our company history illustrates how an idea for a ball bearing with a small footprint has grown into a successful medium-sized company with over 250 employees.
Erich Franke, an engineer, develops the Wire Race Bearing in 1936 while looking for a space-saving bearing solution for an optical device. He describes his invention as "a ball bearing with exceedingly low spatial requirements which easily satisfies the highest demands on a body's precision of movement in relation to another."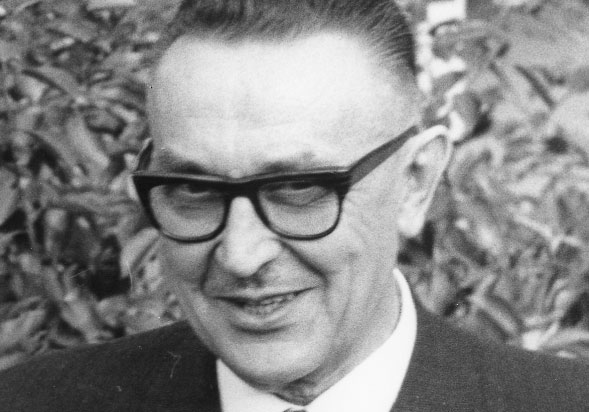 A company is established in 1949 under the name Franke & Heydrich KG. The first prospectus, informing potential customers of the benefits that Wire Race Bearings offer, receives a positive response. Initially the race rings are manufactured from home; later on they are produced in a leased workshop.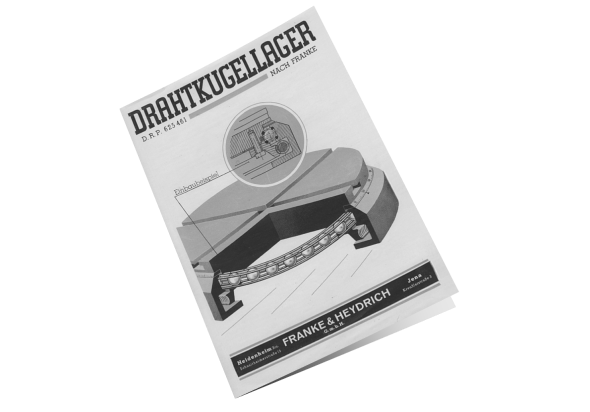 In 2012, a new facility is added to manufacturing in Plant II. Processing machines and mounting systems for bearing assemblies up to a diameter of two meters are installed there. Franke discovers the solar power industry as a new field of use for its Wire Race Bearings. Thousands of solar panels, built on Franke bearings, track the passage of the sun in Ivanpah, USA.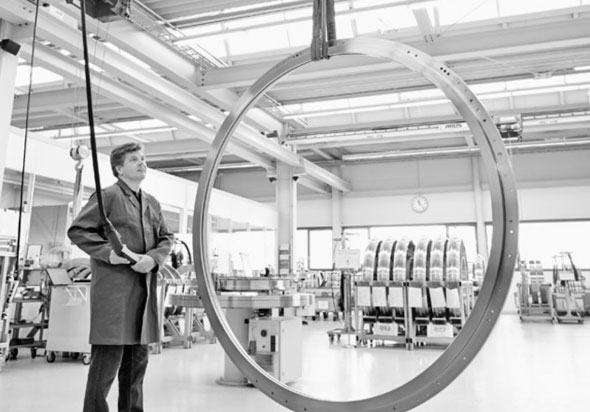 The company continues to develop. Franke develops a bearing assembly made of CFK (carbon) to cater to the general trend toward lightweight materials. Bearing series, available ex warehouse, are added to the product program. The slim bearing segment is also expanded and becomes an independent product group. Franke presents its products and services as a partner for lightweight designs in bearings and Linear Systems at numerous trade shows in Germany and abroad. Cooperation projects with universities emerge, producing hubless rims, for instance in Formula Student.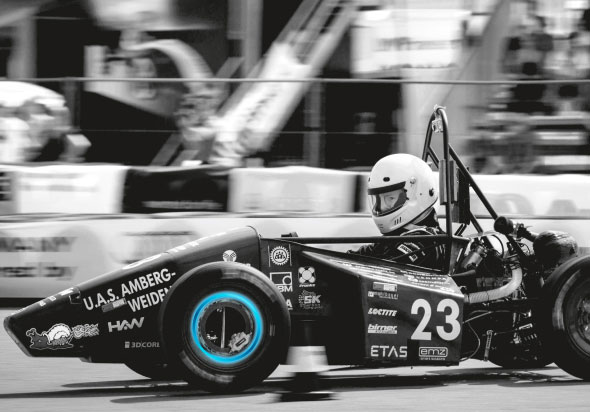 In its highest configuration level Franke Wire race bearings are available as complete systems consisting of bearing, drive and control. The static bearing part carries the stator, the moving part works as the rotor of the electric drive. There are no additional components needed to mechanically set the bearing in transition which increases the efficiency of the system. Through the use of housing parts made of aluminum, the weight of the motor can be more than compensated.
Aluminum, plastic, carbon – lightweight bearing assemblies with integrated wire race bearings have been successfully implemented in many different combinations of materials. In 2016 alternative manufacturing processes for the production of the housing parts are being tested. Laser sintered aluminum rings from 3D printers enable us to create the lightest bearing assembly in the history of Franke. This method makes it possible to create a kind of honeycomb structure inside the housing parts, which makes the ring, at the same time, light and stiff.
Plant 5 increases the production area by 30%. Highly dynamic bearings for medical technology (computer tomographs) and security technology (luggage scanners) are manufactured here. The new factory building is equipped according to the latest standards in terms of energy efficiency, lighting and ventilation technology and summarizes all relevant production steps for the manufacture of highly dynamic bearings.
70 Years of Innovation:
With a handful of loyal employees, self-developed means of production and great technical know-how, Erich Franke started as an entrepreneur 70 years ago. The wire race bearing turned out to be a brilliant product idea and was soon very popular. Then as now, innovative designers took advantage of the free choice of design and material for the mating structure and developed space-saving bearing solutions that were precisely adapted to their requirements.

Meanwhile, more than 250 people work at the Franke main plant in Aalen. Franke wire race bearings and linear systems are available worldwide through numerous agencies and partners.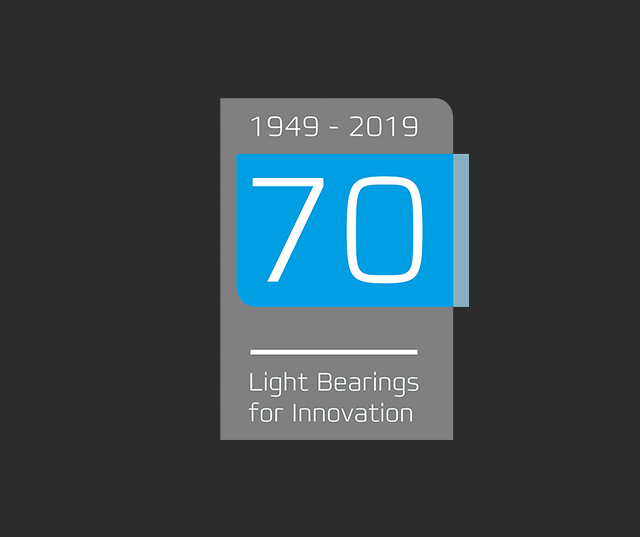 Well-coordinated teams in sales and production work hand in hand to develop customer-specific components. The advancing lightweight design trend - primarily in vehicle and flight technology - continues to hold great potential for the innovative bearing and linear solutions from Franke.
The digitalization of processes and procedures is currently the biggest challenge for modern companies. For Franke, digitization means changes in the way we work and in communication internally and externally. The company focuses on the requirements and needs of the target groups. This means that Franke is well positioned to meet the requirements of the future.