Application example

Articulated robot
The lightweight robot is used as a service and mobile robot. The dead weight of the robot is 10 kg with a nominal load of 3 kg. It is made of lightweight CFRP materials with good stiffness and low mass. Bearings are to be used for the movement axes. Their main requirements are also high stiffness, low weight and a small installation space.
---
Bearing elements in the LER64 and LER84 series.
---
---
Bearing elements require only minimal installation space and are integrated directly into the robot's design. The material of the enclosing construction is therefore not dependent on the bearing and can be freely selected. High load capacity of the bearing from all directions.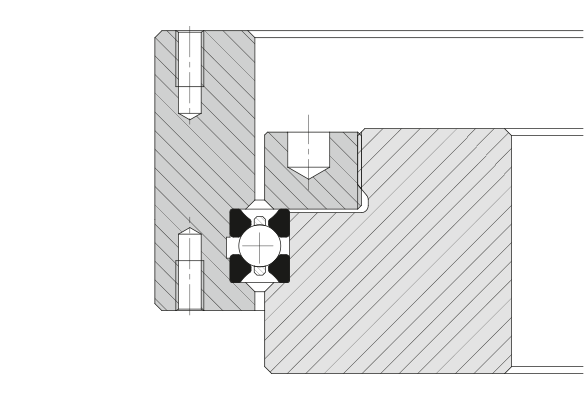 ---
Franke components for Automation
---