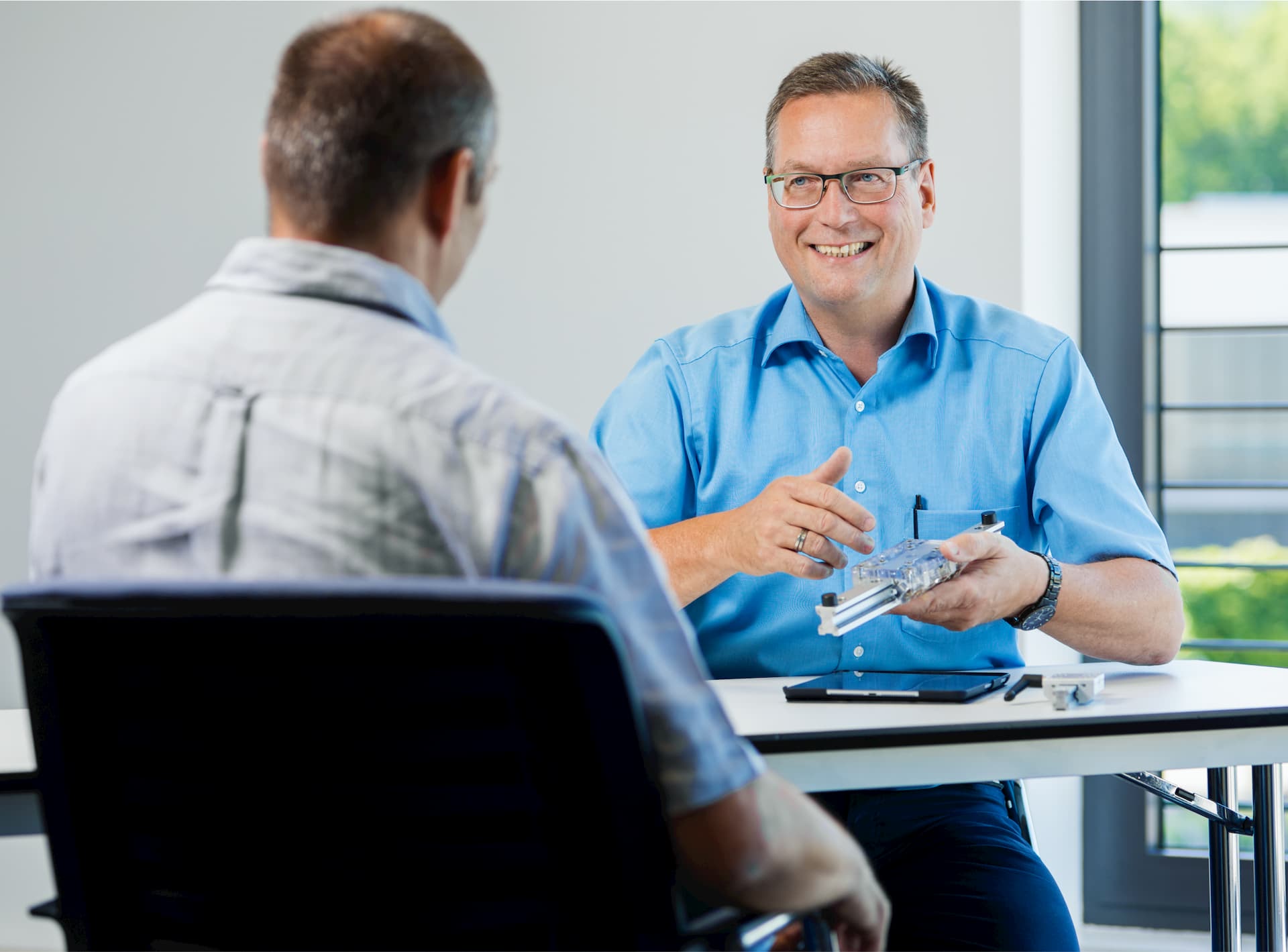 The all-round service from Franke
Our individually tailored services accompany you on the way to the optimum bearing solution and also guarantee efficient use over the entire service life.
In 7 steps to your
individual bearing
If you have Franke manufacture customer-specific bearing solutions, the project usually proceeds in the following steps:
---
1
Get in touch with Franke – via the contact form, by phone, during a visit to a trade fair or when a Franke employee visits you. First draft description of your project and your needs.
---
2
Technical advice on your project from a Franke expert – by telephone or at your premises.
---
3
Depending on the complexity of the application, it may be necessary for you to create a precise specification. Ideally, we will receive a specification sheet with all technical conditions.
---
4
Offer from Franke with individual solution proposal and with indication of the delivery time.
---
5
Optional: Production of a prototype and execution of tests with the prototype.
---
6
Placing of orders, production and delivery.
---
7
Optional: installation training at Franke or at your premises, installation aid at your premises.
---
Presentation and provision
of sample parts
A Franke employee of the agency responsible for you will be happy to visit you with sample parts before the first planning or to organize an in-house exhibition to present Franke products in your company. Alternatively, you can visit us in our training center in Aalen to learn more about our bearing solutions. We will also provide you with sample parts for your tests.
Prototype production and tests
Prototypes allow you to test the desired solution in detail and optimize the finished product. For customer-specific solutions, we extensively test the rolling bearings specially designed for your application according to your requirements. On request, you will receive detailed test reports and documentation for each product, in which we guarantee compliance with the respective specifications.
In our free training courses for wire-race bearings and linear systems, our experts provide you with their comprehensive know-how and show you ways to increase the efficiency of your machines and systems. The training courses take place either at our customer and training center in Aalen or directly at your premises. Dates can be arranged individually. Please contact your technical consultant: Contact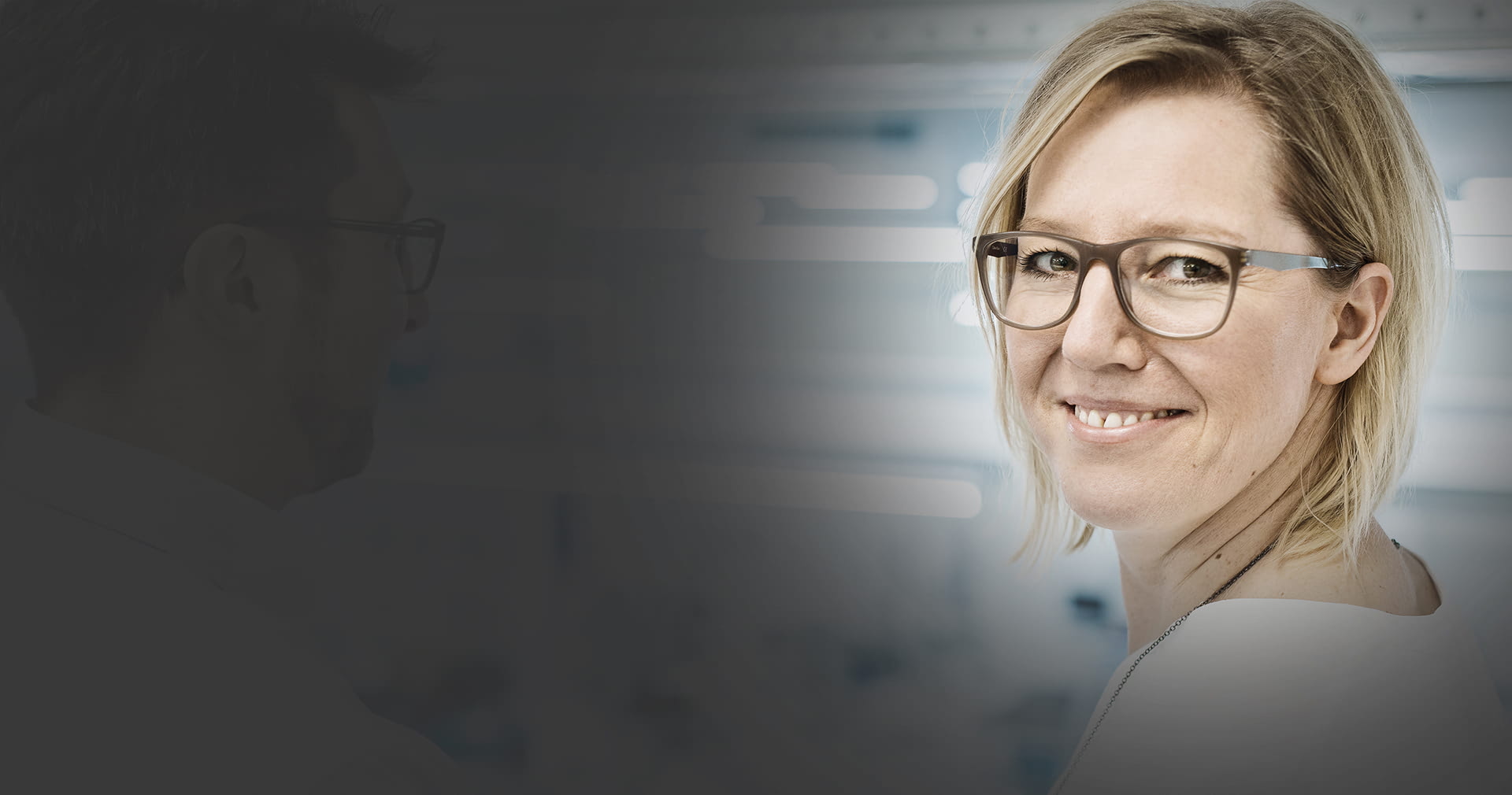 Would you like advice on Franke products? Do you have questions about an order? Or do you need a Franke practitioner at your location? Here you will find the right contact.