Application example

Hubless rim of a Formula Student racing car
The aluminium-carbon rim of an electric racing car is intended to accommodate drive and braking devices in its centre. The bearing used should require extremely little installation space and offer great central clearance. At the same time, large forces and torques must be reliably transmitted.
---
Franke wire race roller bearings as double row angular contact ball bearings directly integrated into the housing parts of the rim. The wire race roller bearing absorbs the loads that occur and operates independently of the material of the surrounding parts. Wires and rolling elements require minimum installation space.
---
Bearing element type LEL (customized)
---
Space-saving bearing solution with a high degree of freedom in the centre. Due to the arrangement as a double row angular contact ball bearing, extremely dynamic motion processes can be implemented.
---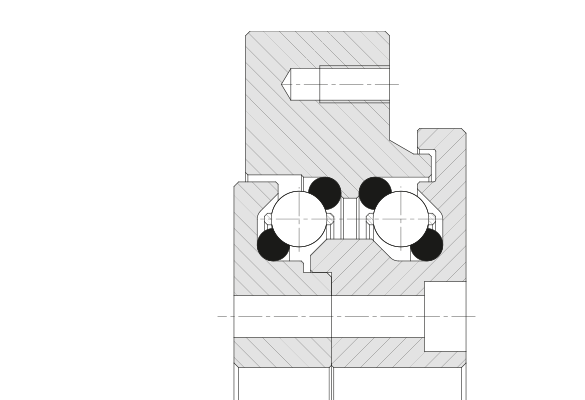 ---