Application example

Computer tomograph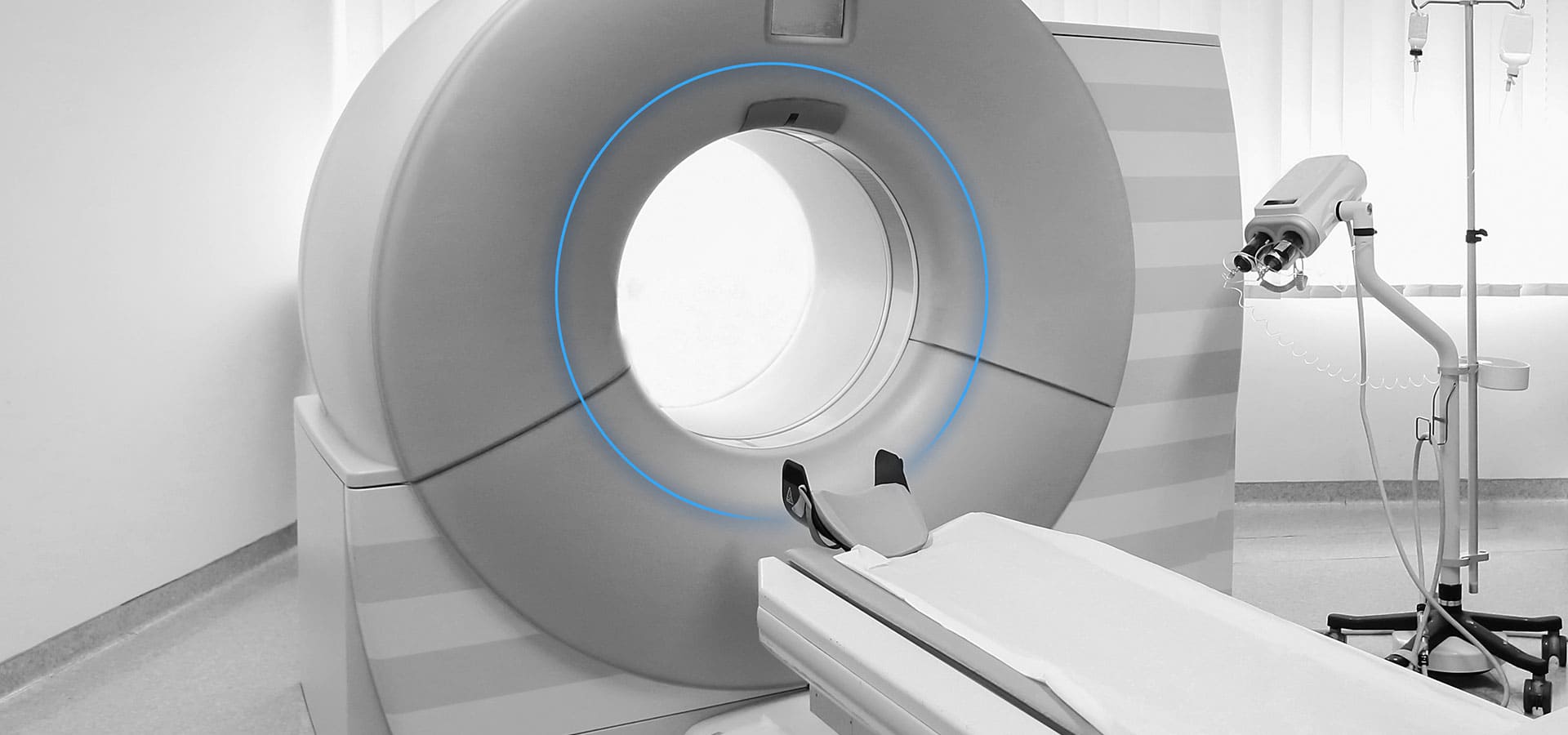 The main bearing of the computer tomograph is partly responsible for ensuring that accurate images are delivered. Even at high speeds, it must run quietly and with low vibration. Exact radial and axial runout must be guaranteed.
---
A customer specific patented Franke whisper bearing with elastomer. In addition to the high running smoothness, Franke CT bearings have an optimal rotational resistance. The radial and axial runout is a few hundredths of a millimetre, depending on the design and diameter. All Franke CT bearings are adjustable according to customer requirements. The internal elasticity makes the bearing extremely robust even under the toughest operating conditions.
---
Double row angular ball bearing (customized)
---
Extremely quiet running at up to 300 rpm. Noise is dampened by the elastomer (60 dBA). The bearing has a low rotational resistance (< 20 Nm) and electrical insulation between the inner and outer ring. Loads of more than 1,000 kg are possible.
---