Fields of Innovation

Direct drive with Torque-Motor
Why roller bearings with direct drive?
Franke wire race bearings with integrated direct drive are characterized by highest energy efficiency. The integration of the drive motor into the bearing makes it possible to dispense with components such as gears and drive pinions and thus with complex lubrication circuits. The moving masses are therefore significantly lower and the loss of performance due to factors such as friction and play is minimized.
Functionality of Franke roller bearings with direct drive
Torque motors are integrated directly into Franke bearing assemblies. The customer receives a completely ready to install system. This makes it possible not only to generate a rotational movement, but also to position or execute definable cycle steps.
The torque motor has a high torque at a defined speed range. The distance between the stator and rotor (air gap) is decisive for the magnitude of the torque. The preloaded Franke bearing assembly guarantees a constant air gap. A measuring system can be used to determine the motor position.
Cross section of a Franke bearing assembly with direct drive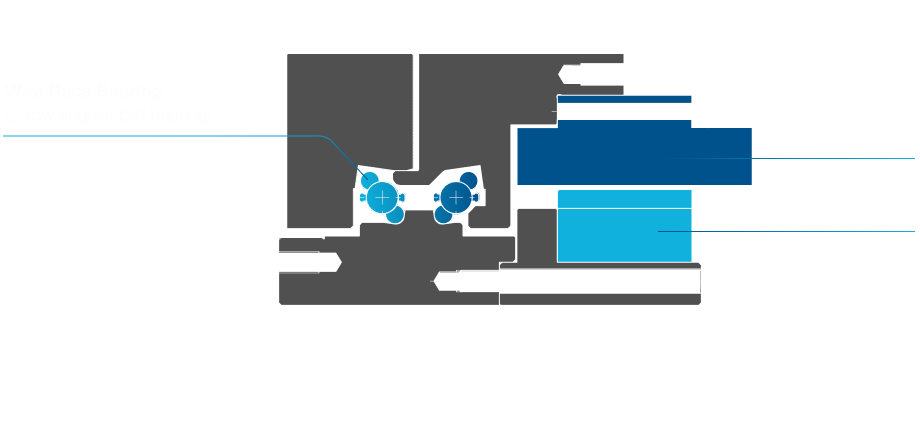 All available measuring systems can be used
All measuring systems available on the market can be integrated into the bearing assembly. Very robust inductive measuring systems are used as standard. They are available as incremental or absolute systems in various accuracy classes. The following interfaces are available:
Incremental systems: TTL, 1Vpp,
Absolute systems: EnDat 22; Fanuc, BiSS, SSI - 1Vpp.
The (closed) measuring tape is attached directly to the rotor and the measuring head is screwed to the stator. It is also conceivable to attach a measuring system to the customer's further construction. Since the measuring tape is a closed ring, only certain diameters are available here, which must be taken into account during the design. For larger quantities, any diameter is available, but this may result in additional costs.
Franke bearings with direct drive are available in diameters from 100 mm to 1,800 mm.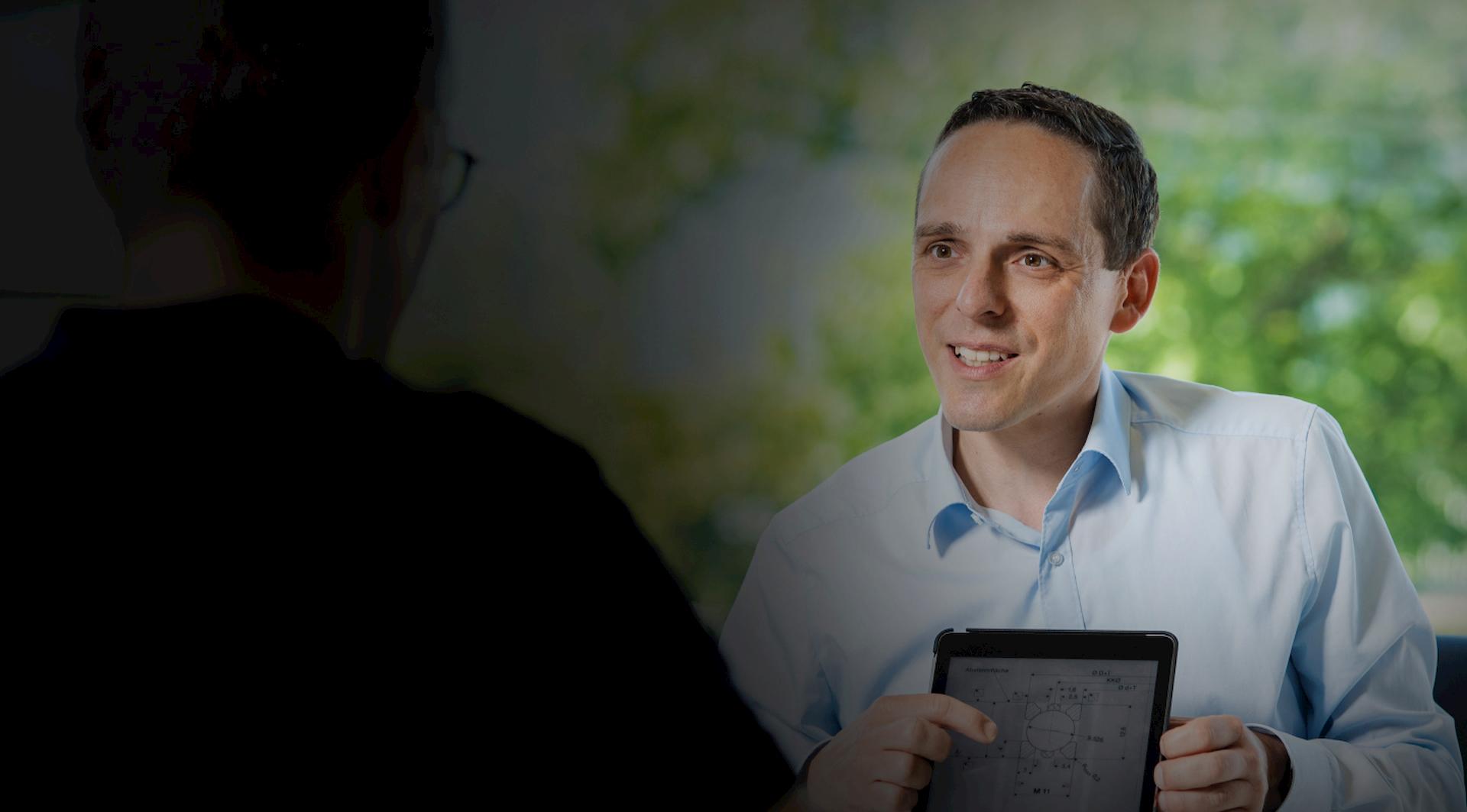 Learn more about direct drive.
From a Franke expert at your site or at our premises.