Fields of Innovation

Wire race bearings for highest loads
Heavy Duty: Cross roller bearings for highest loads
Cross roller bearings with hardened race rings are hard workers: They can withstand the highest moment loads, shock loads and vibrations, and are thus advancing into regions that wire race bearings could not previously reach. The processing of hardened race rings requires completely new technologies. Together with the application-specific design of the enclosing construction, rotary components are created for the toughest applications. For example, when storing heavy equipment on vehicles or means of transport for any terrain, under continuous load with high tilting moments such as in radar systems or when suspending complex ceiling lights in medical technology.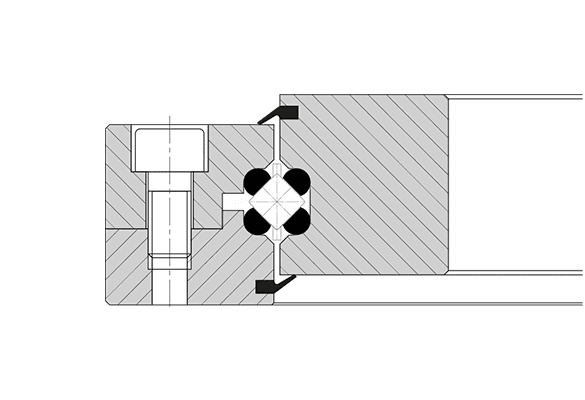 ---
Special race rings for highest loads
Wire races with cross-sections of 10mm and more require special manufacturing and processing methods. New methods and processes are used in particular in the production of smaller bearings with a diameter of up to 300 mm. Paired with rollers arranged in a cross shape, race rings in this category transfer all the advantages of a wire race bearing to the heavy-duty area:
highest rigidity and moment load capacity
highest load capacity and robustness
smooth running, even with difficult installation and load conditions
compact installation space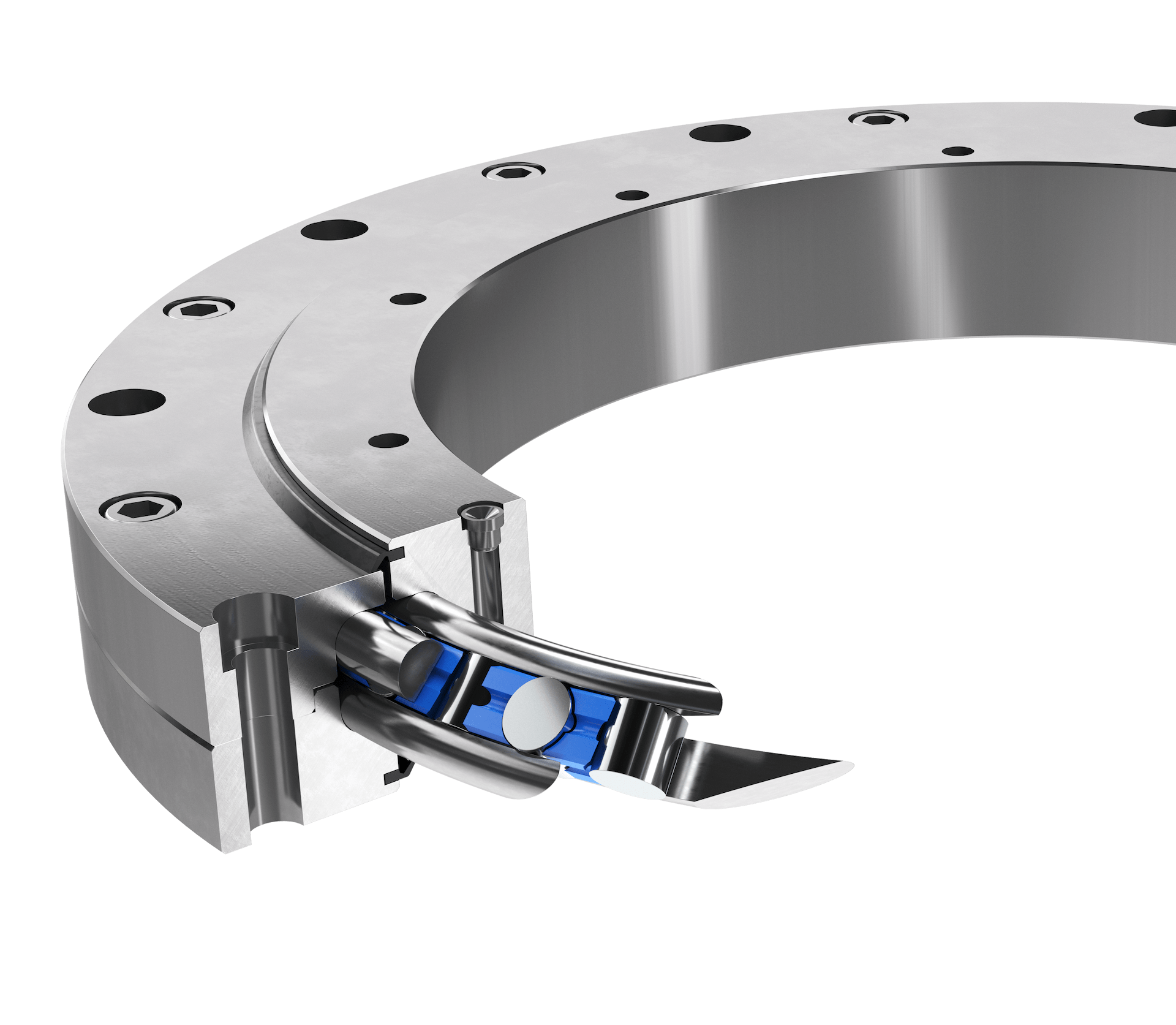 60% higher load capacity - 50% smoother running
Cross roller bearing moving ceiling lights in medical technology:
Integration in a light aluminum body
Adjustable slide resistance
Excellent running behaviour, easy manipulation by hand
Without clearance
Silent running
Maintenance-free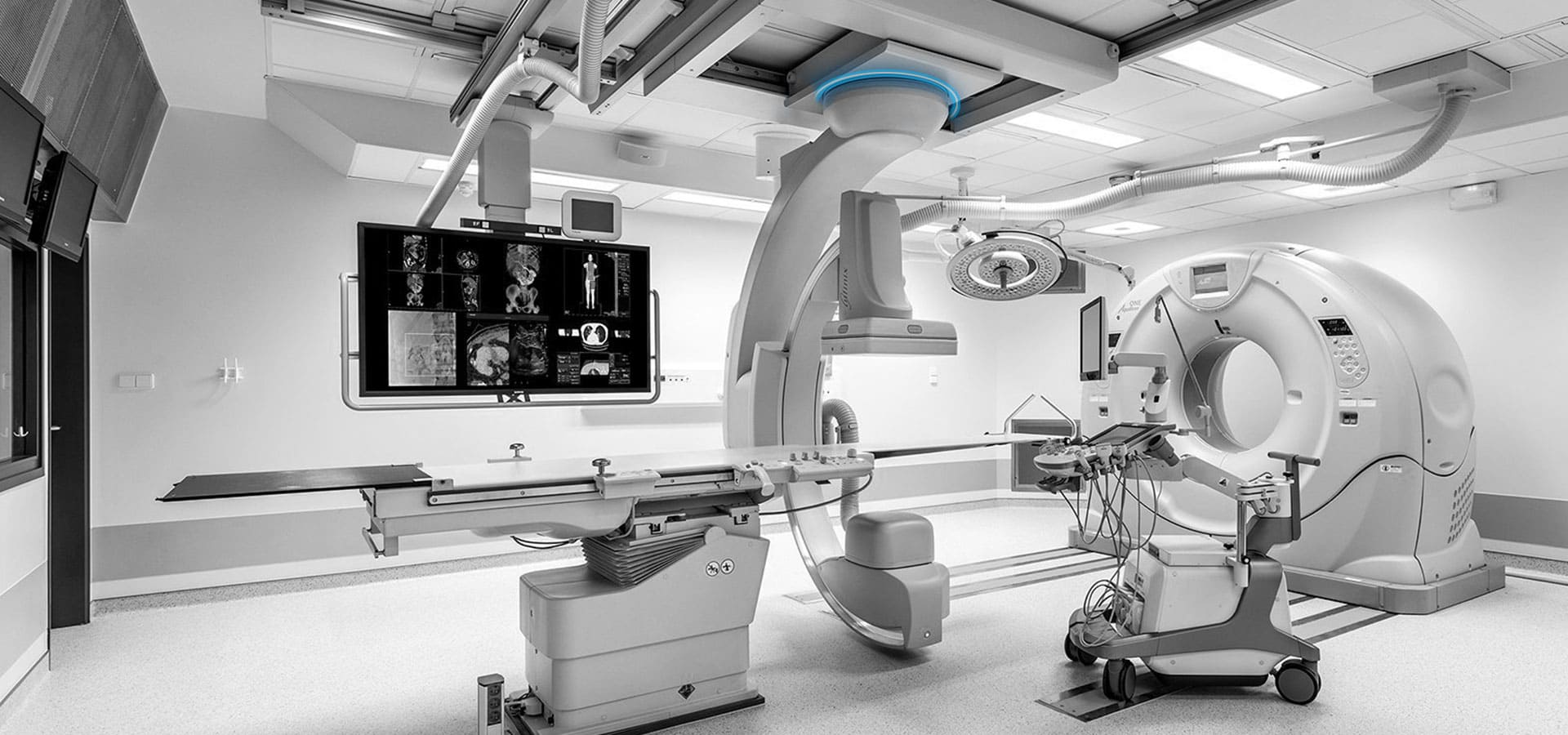 ---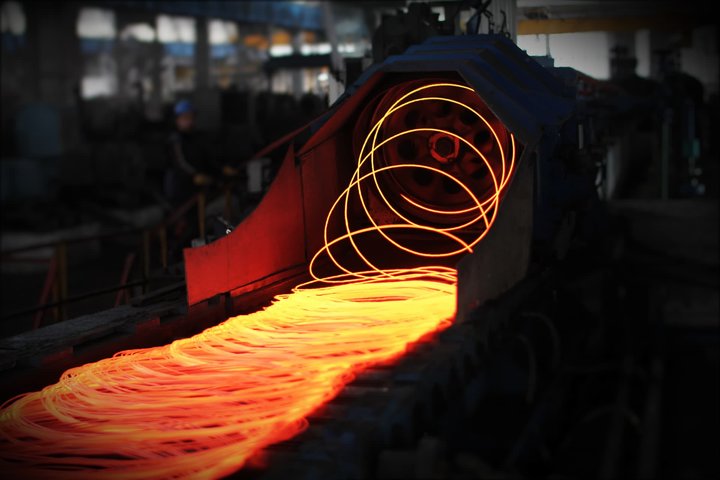 Hardened Wire (tempered wire)
Thanks to a special process, Franke is able to bring the innovative technology of wire race bearings to a new dimension. 10mm thick wire races are provided with a high degree of hardness and formed into precise race rings. This is already possible with bearing diameters from 300mm. Thanks to the innovative process, extremely high levels of rigidity and load ratings can now be achieved even with such small diameters.
---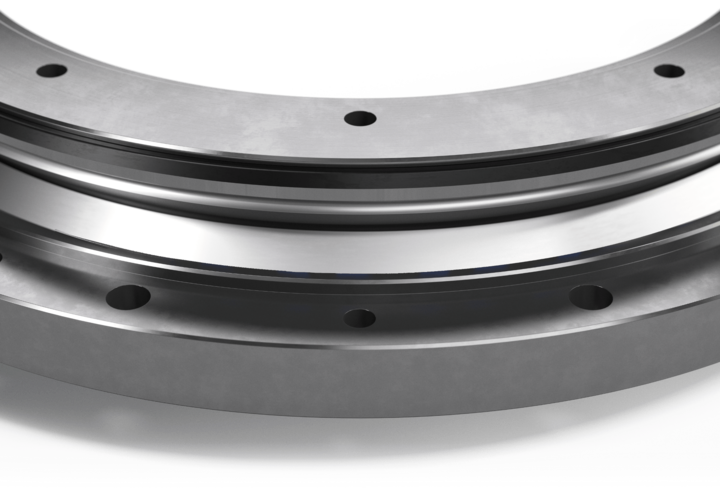 Race rings with a large cross-section are already a challenge during the rolling process. In order to be able to produce the desired diameter precisely, the special machines are equipped with specially manufactured rolling heads. After the race rings have been machined, the race rings are hardened. Rings with a large cross-section allow a maximum track width and thus optimal load absorption via generously dimensioned and cross-arranged rollers.
---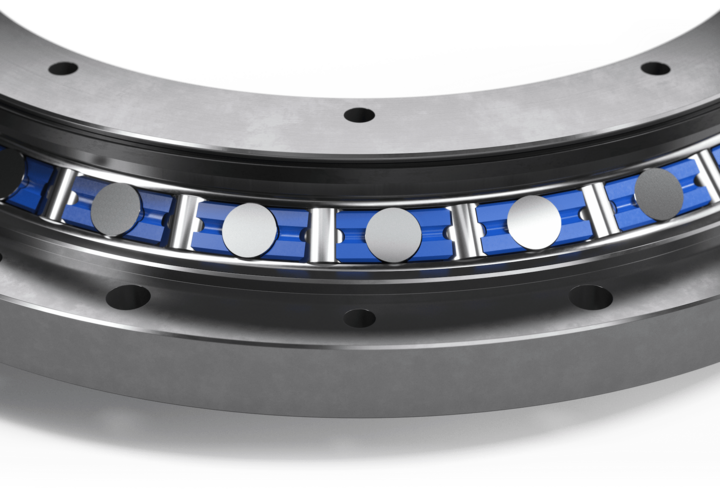 Crosswise arranged rollers
The raceways of the wire rings are perfectly adapted to the geometry of the rolling elements in order to make the contact surface as large as possible and thus increase the load capacity of the bearing. Plastic elements separate the rollers from each other and ensure a particularly compact design. Due to the crosswise arrangement of the rollers, equally high loads can be absorbed from all directions.
---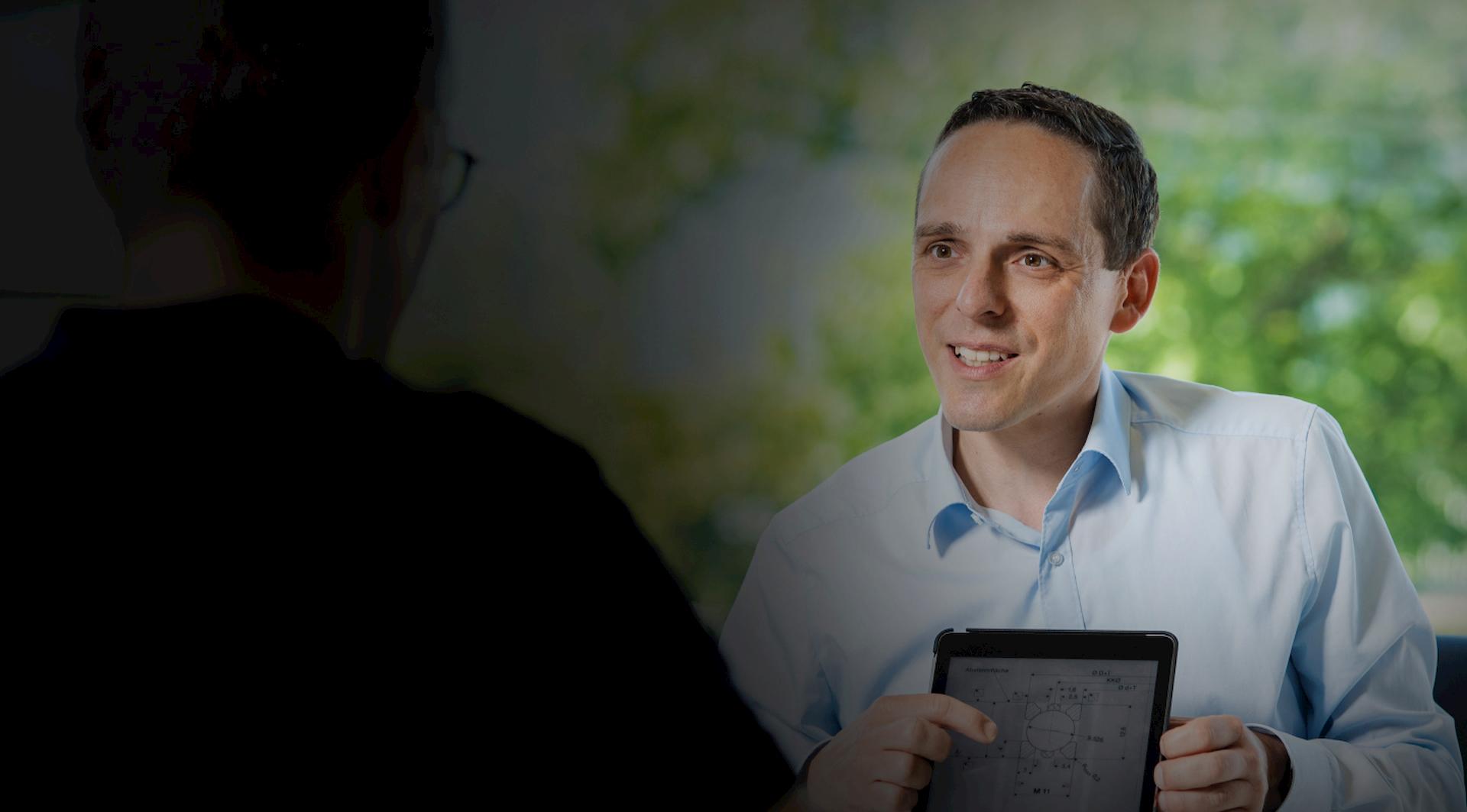 Find out more about Wire Race Bearings for highest loads.
From a Franke expert at your site or at our premises.