Fields of Innovation

Lightweight construction
Competence in lightweight construction
Thanks to their patented technology, Franke wire race bearings offer maximum design freedom without compromising load carrying capacity. The enclosing construction can be realized in a variety of lightweight materials and its geometry can be optimally adapted to the respective application. With our many years of experience in the design of individual bearing solutions, we can provide you with optimum support when it comes to lightweight construction - from development to assembly, our experts are always available to provide you with competent support.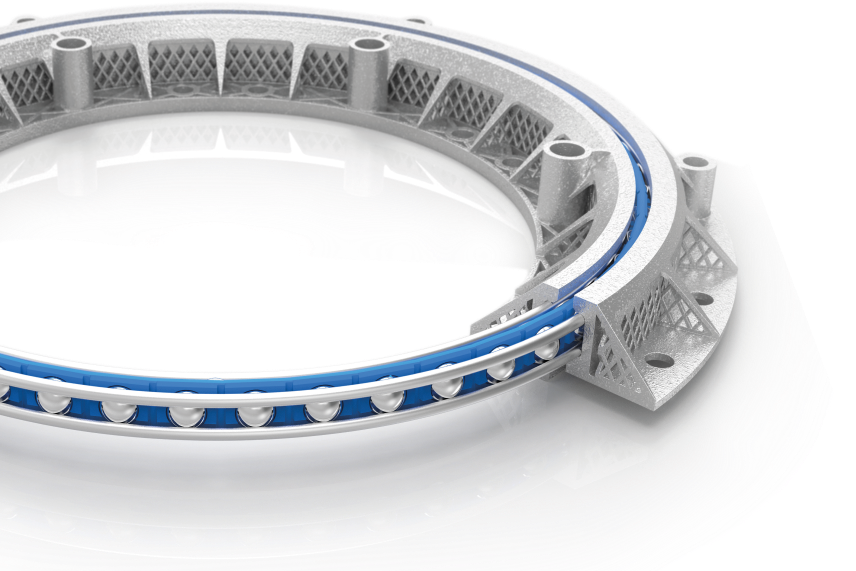 Franke bearing assembly
with 3D print housing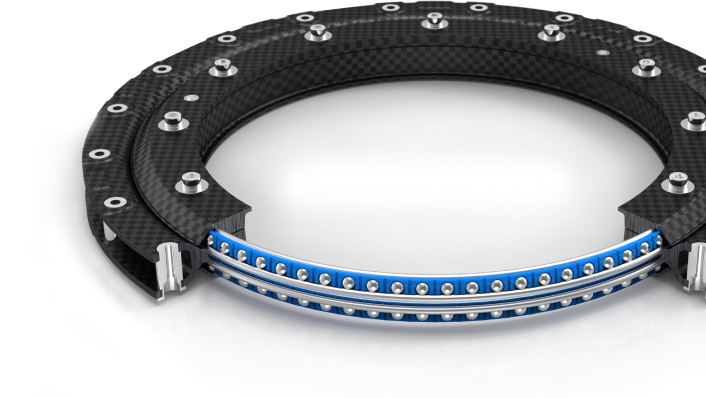 Franke carbon bearing assembly
in angular contact ball bearing design
Weight advantage over a steel bearing
---
Using the example of a bearing assembly with ∅ 300 mm at the same load capacity
Advantages of Franke lightweight bearings
Through the use of ultra-light materials and state of the art manufacturing techniques, lightweight bearings from Franke enable substantial savings in weight, energy and space. The Franke principle of the inserted wire raceways ensures that rigidity and the highest precision are nevertheless maintained - over the entire service life. In addition, it guarantees you the optimum adaptation to your application.
Alternative materials such as high strength plastic or carbon allow significant weight savings.
Low moving masses ensure high energy efficiency and very quiet running.
Compact components and the freedom of design in the enclosing construction allow significant space savings.
Many lightweight materials have positive secondary properties such as low material expansion or non-magnetism.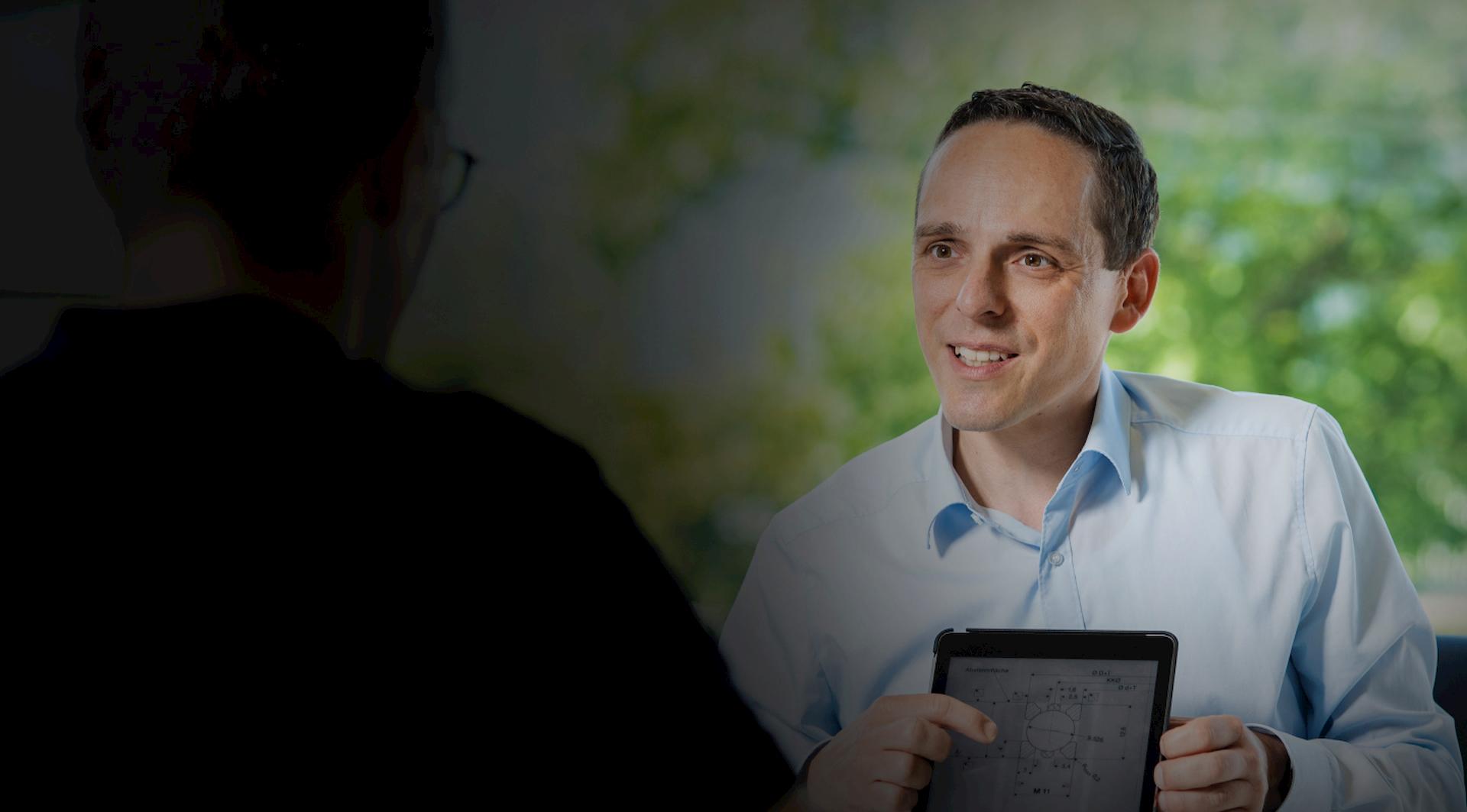 Learn more about lightweight construction.
From a Franke expert at your site or at our premises.