Application example
Beverage Bottling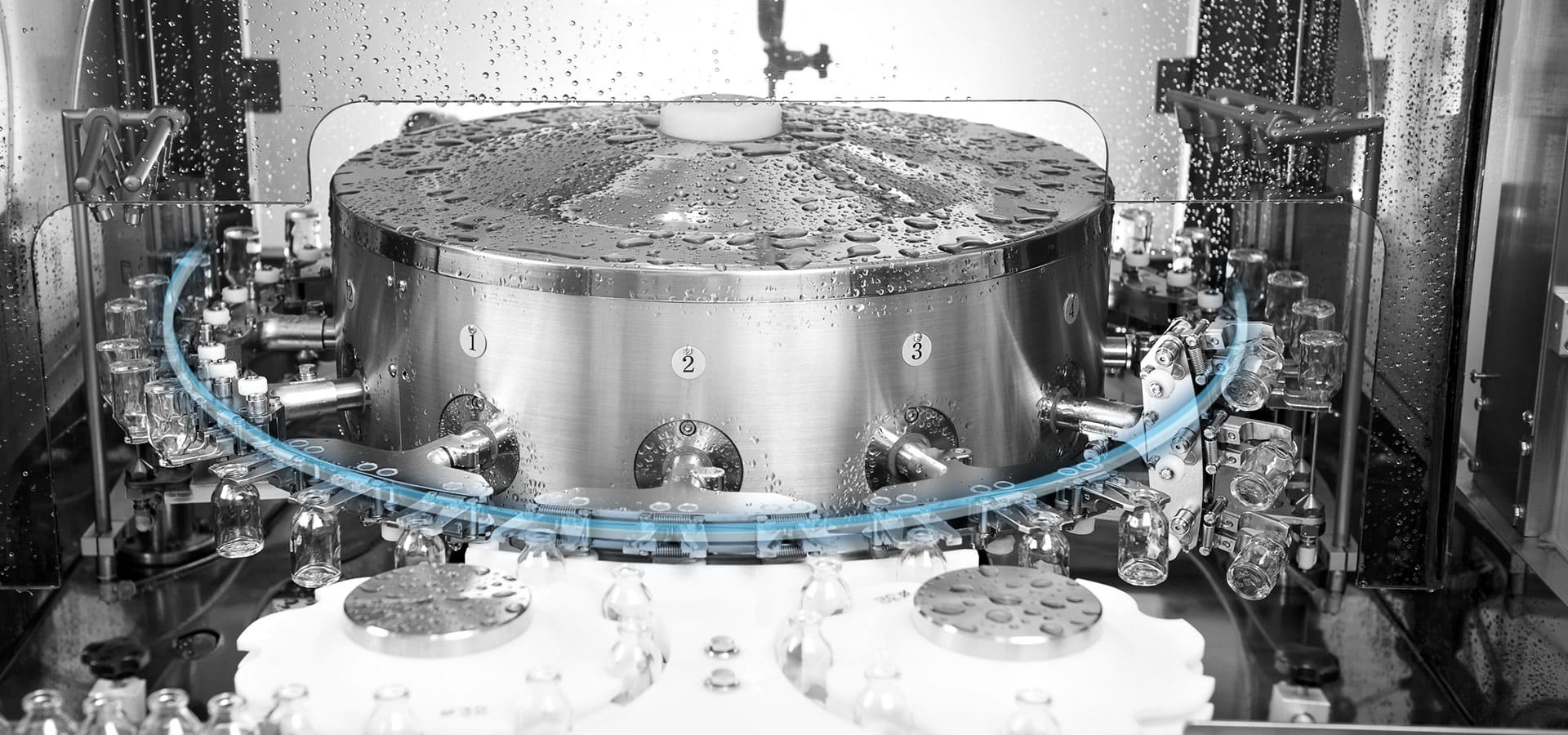 Precise fill quantities of non-carbonated beverage products are filled in plastic bottles with the highest microbiological and hygienic safety. At the core of the machine is a filling tube, the inlet opening has a diameter of 40 to 100 mm depending on the size of the filling line. The carousel is filled via the column. The column is supported by one fixed and one floating bearing each. The bearings used must be lubricant-free and corrosion-resistant.
---
Bearing assembly type LDC 250 as 2-row angular ball bearing.
---
Bearing Assembly LVG (customized)
---
The bearing assembly is designed as a food-grade, corrosion-resistant stainless steel version with balls made of oxide ceramics. The bearing runs at a speed of 10 rpm and has a radial and axial run-out of 0.03 mm. Axial forces of 1500 N, which act through the filling tube, are absorbed by the bearing. Every 48 hours the components are heated to 130 °C to kill germs. In order to meet the hygienic requirements, the bearing assembly is lubricant-free or has a special lubrication with food grade grease.