Customer Stories
Making lifting easier: with handling systems from Sachs-Products
Easy operation and good design: The young company Sachs Products attaches particular importance to these properties in its handling systems. In its Manipulators Mantis and Vertis, Sachs Products uses bearing assemblies from Franke. Their smooth running, their small installation space combined with high load capacity and their low weight are decisive benefits for Sachs Products.
With its manipulators, Sachs wants to contribute to offering employees in production and logistics an optimal environment. "The design of the personal workplace is very important for the satisfaction of an employee," says Michael Schubert, Managing Partner at Sachs Products. "We have our own product designer in-house and attach great importance to the design of our products," he emphasizes. Not only the optics, but also the functionality benefit from it. With Sachs manipulators, for example, all components such as pneumatic hoses or wire rope hoists are installed protected inside the housing, which prevents impairments of the mechanics. However, the space inside the housing is limited, which is why it also depends on the compactness of the bearings used
Michael Schubert sees the biggest advantage of Sachs handling systems in their smooth running. In order to achieve this, new approaches have been taken with the wire rope manipulators, for example: "In connection with the wire rope hoists, we use our own patent, which contributes to comfortable handling," he explains. There is no question that Sachs also attaches great importance to low-resistance and precise guidance in the Franke bearings, which are used in articulated arm manipulators for rotary movements. All Sachs units are completed by a uniform and modern product design combined with ergonomic operation.
---
Pioneers of bionics
The work in the management is currently shared by Michael Schubert and Wolfgang Sachs, namesake and founder of the renowned engineering office Sachs Engineering. The company Sachs Products emerged from the engineering office Sachs Engineering and is still very closely networked with it. "The majority of our staff work for both companies," explains Michael Schubert. Wolfgang Sachs is one of the pioneers in the use of bionics in lightweight construction. The transfer of building principles of nature to technical constructions is a special competence of Sachs. Bionic findings and methods were also used in the development of Sachs handling systems. For example, to achieve the required strength with minimal weight.
---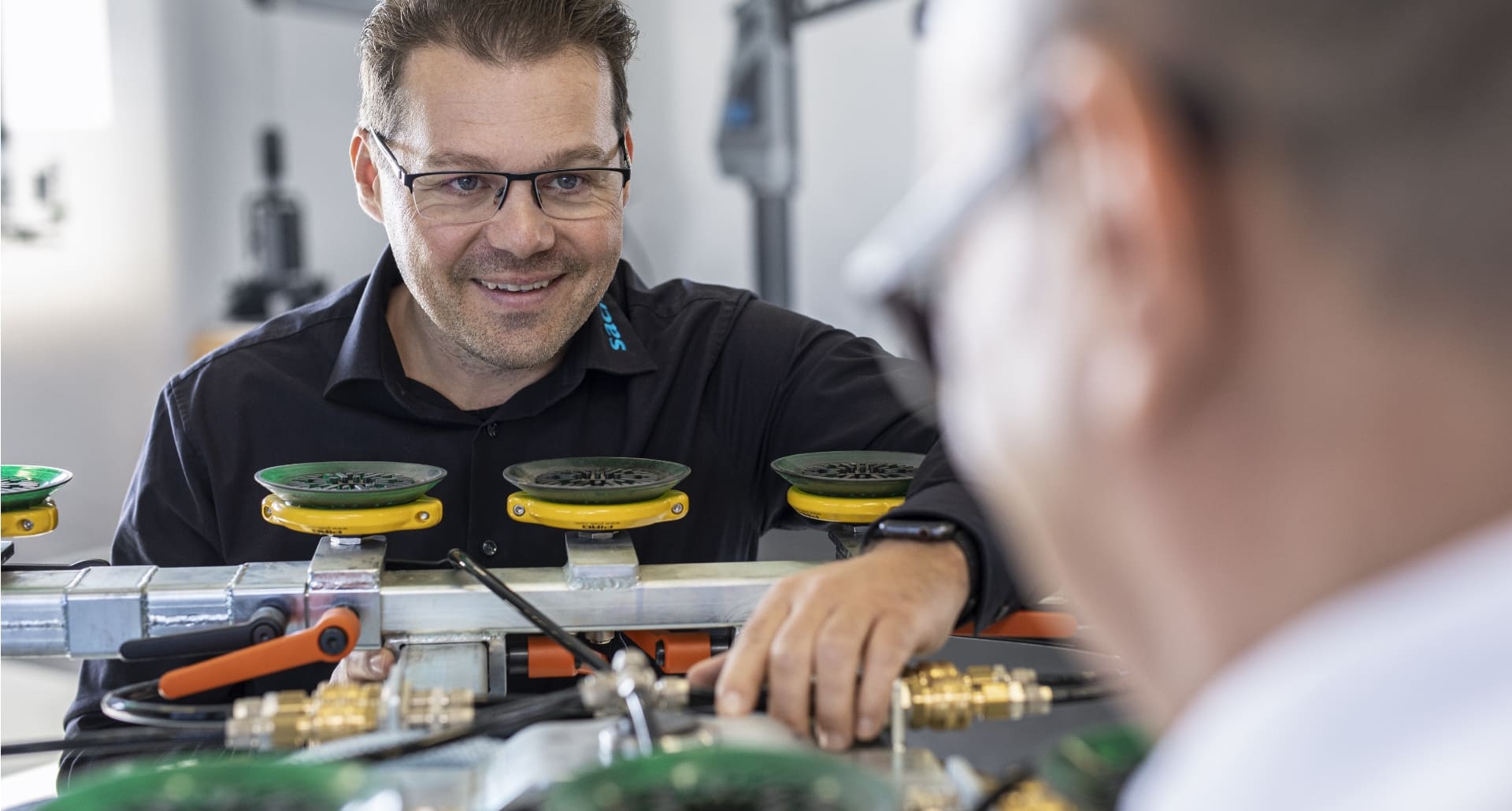 We focus on quality in our designs, and we ensure this by using only selected branded products.
Michael Schubert, Managing Partner at Sachs Products
Designing with Franke products
Roller bearings and linear systems from Franke have been included in Sachs Engineering's design drawings for around 10 years. "We focus on quality in our designs, and we ensure this by using only selected branded products," explains Michael Schubert. If a designer has had good experiences with a product, he recommends it to his colleagues. In addition to the physical requirements, engineering at Sachs includes many other aspects to take into account: First and foremost, the operation, but also aspects such as manufacturing costs or after-sales services. According to Michael Schubert, it is in this context of prudent engineering that the expertise of suppliers such as Franke should be used. "You can't be the best expert in all areas," Schubert notes. With Franke, we have a partner who has extraordinary competence in the field of bearings and whose advice they are happy to rely on in order to consistently design outstanding products.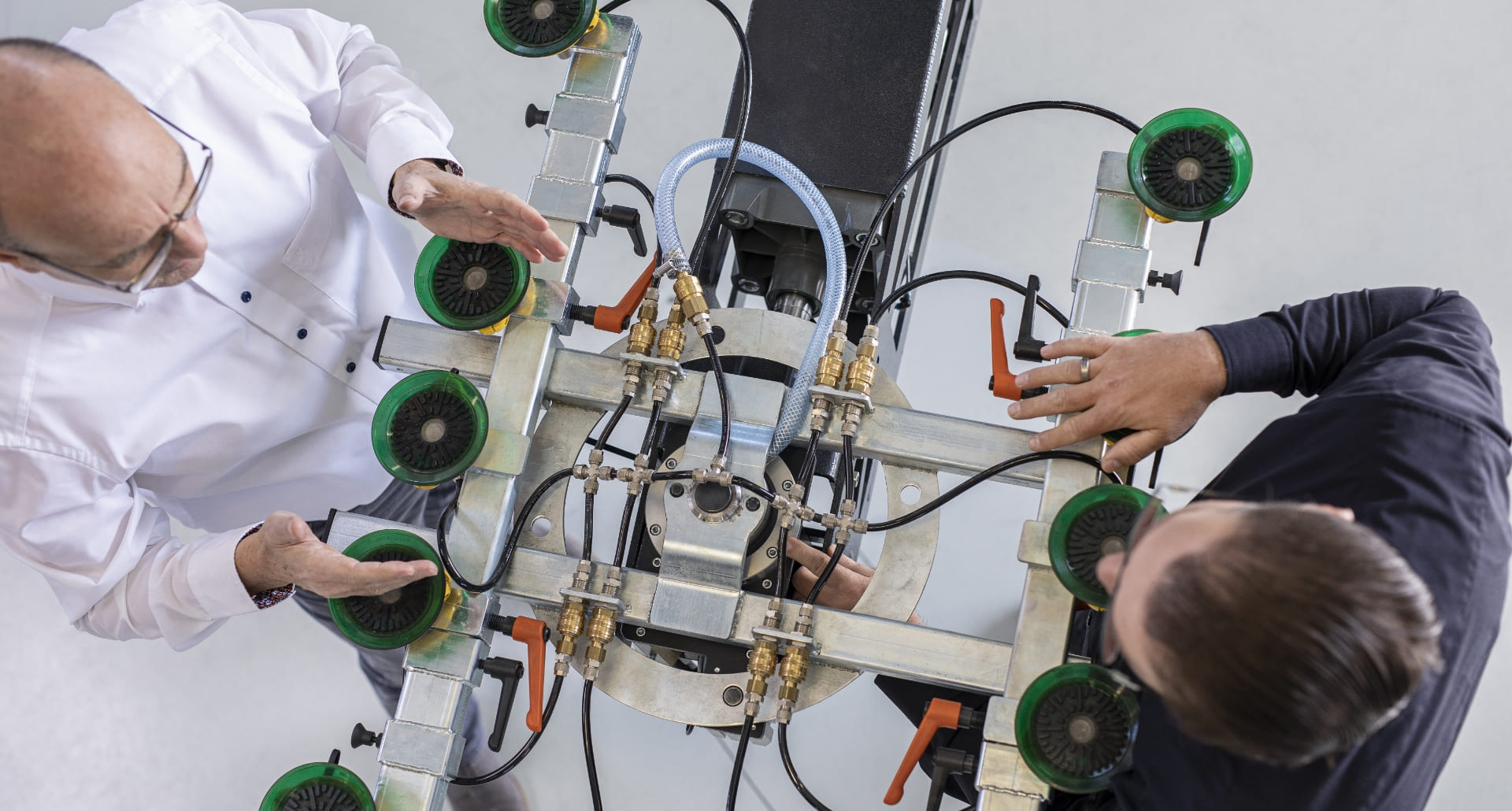 ---
Approaching the optimal bearing product
Which Franke products would be used in Sachs' handling systems only became clear in the course of the cooperation. Franke customer advisor Michael Bärstecher remembers that they first thought about the possibilities of super-slim Franke bearing elements: the space-saving bearings from Franke, which, however, require a specially designed design.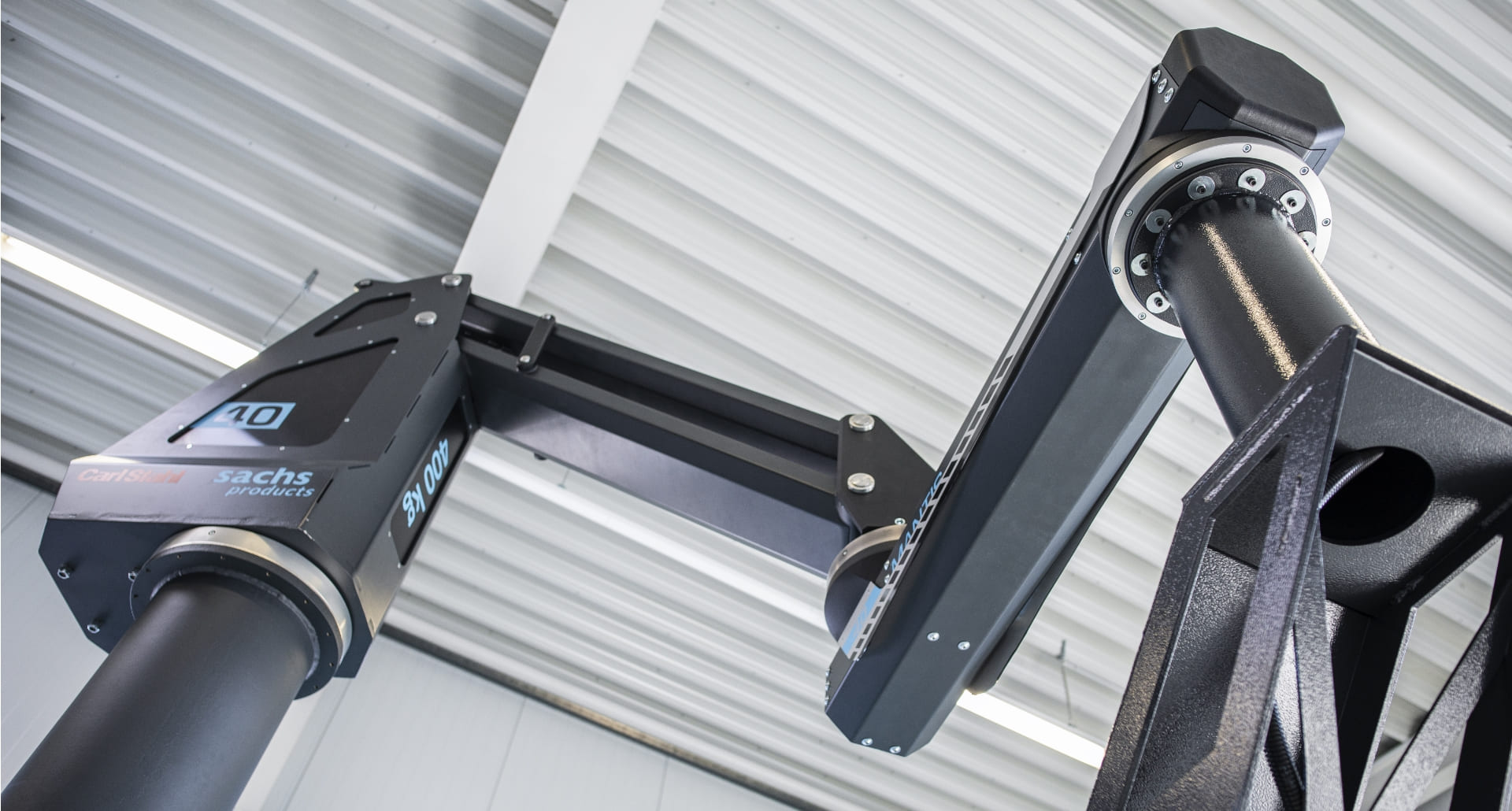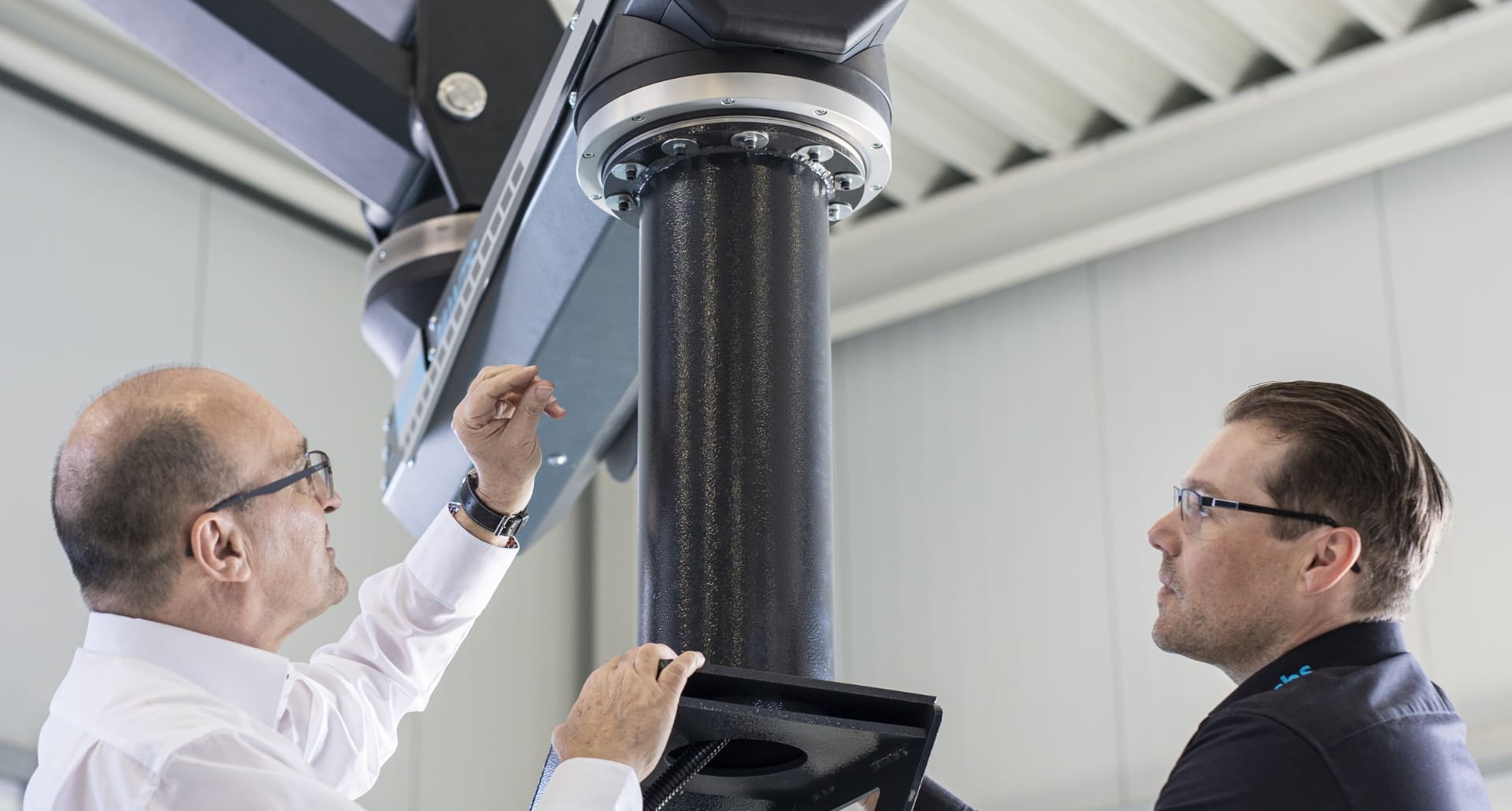 The cooperation with Franke was very good and expedient.
Michael Schubert, Managing Partner at Sachs Products
For reasons of minimal production and assembly effort, Franke's LVA bearing assemblies with steel housing and LVB with aluminum housing were finally found in the course of the consultations. Their very compact installation space, the relatively high possible torque loads, their smooth running and the low weight were the decisive arguments for the selected bearing assembly. Because these are standard products from Franke, a short delivery time is also guaranteed, which played a major role for Sachs. Michael Schubert is very satisfied with the solution that was ultimately found. And also with the way there: "The cooperation with Franke was very good and expedient," he sums up.
Customer story sachs products GmbH
Play video
---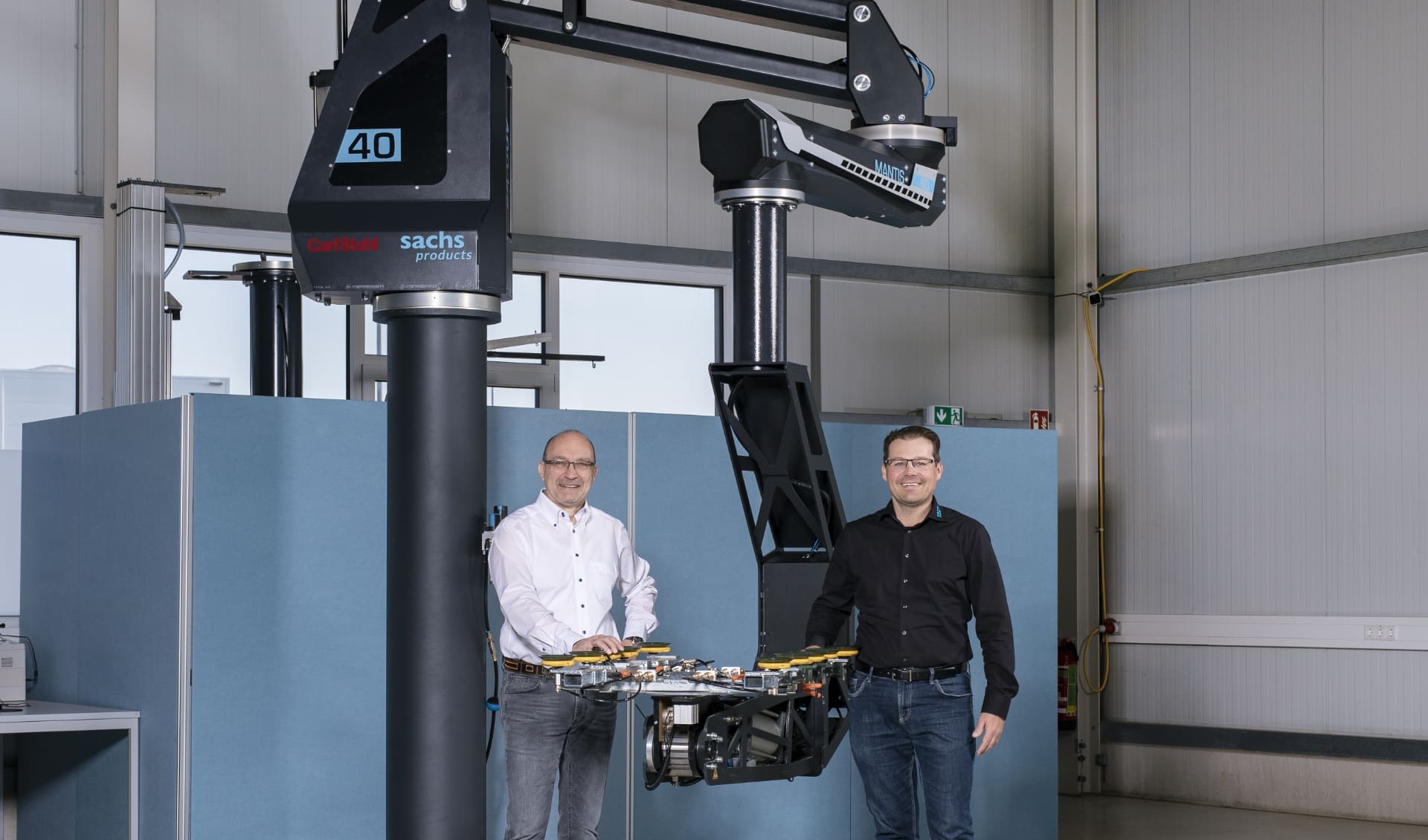 About Sachs Products
sachs products GmbH in Engen in the district of Konstanz is a manufacturer of handling systems founded in 2019. The company emerged from the engineering company sachs engineering GmbH and is closely networked with it. sachs engineering GmbH has been in existence for 24 years. Together, the two companies employ more than 45 people. Sachs handling systems are characterized by an attractive, functional design, a special smoothness and a high level of reliability. The product portfolio currently comprises six handling systems for different loads and fields of application. Sachs Products offers a large selection of gripper systems for this purpose.

---