The decisive difference between an ordinary ball bearing and a Franke wire race bearing is in the raceways. In a wire race bearing, the rolling elements do not roll on solid housing rings, but on high performance wires. The flexibility of this principle makes it possible to design more freely and simply, in order to develop better products.
It couldn't be
easier or more compact
In a wire race bearing, highly resilient bearing rings made of wire assume the function of the bearing arrangement. This saves weight and space. The free choice of material and the free design of the enclosing structure also allow the weight of the overall product to be reduced considerably.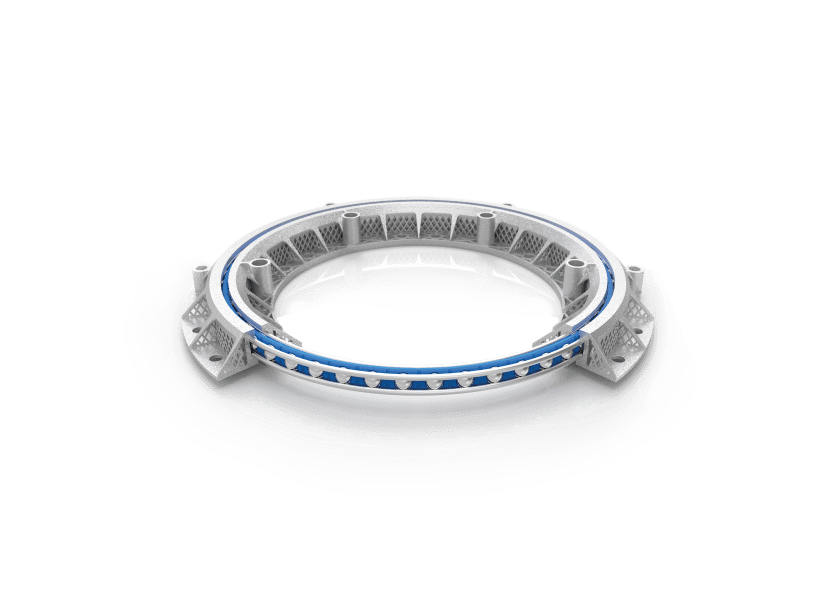 ---
---
Franke bearing elements can be used in a wide variety of designs. The demands on the enclosing construction are low, because it is not directly exposed to the loads. The main load is borne by the wire race bearing. This allows you to determine almost freely the ideal shape and material of your further construction.
---
amagnetic
food-compatible
highly dynamic
lubricant free
suitable for cleanrooms
extremely cold and heat resistant
---
Comprehensive consulting
Presentation of the Franke system - at your place or ours
Supply of sample parts
Individual development
Prototyping and testing
Assembly training
Maintenance services, e.g. retreading of bearing assemblies